2018 Hot sale acrylic desk, acrylic dining table for wedding
We apex with 13 year-old experiences in furniture's design and production,professional QCs and four standard production lines will make sure the production on time and high quality.Except Acrylic Table,we also accept the customized Acrylic Coffee Table,Lucite Coffee Table,Acrylic Side Table and so on for guests. The thickness of acrylic table is 30 mm or 40 mm, you also could choose different color(for example,blue, black,brown and so on) of the acrylic desk.For extra service, we could add your logo or engrave the signs you like on the surface of clear acrylic desk.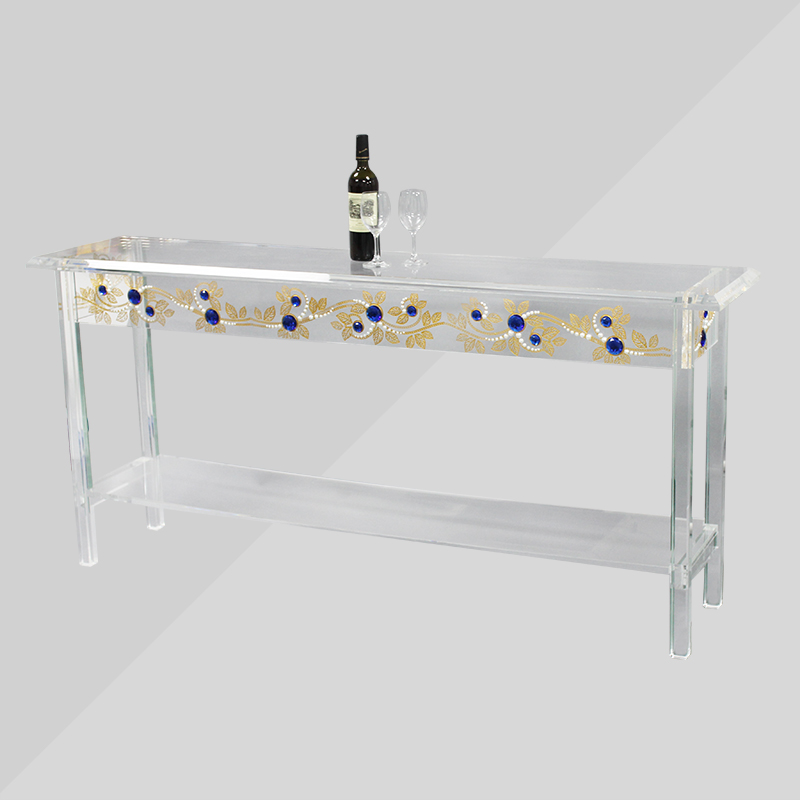 Proper air humidity is the key to furniture maintenance
In winter, although the sun is not as strong as other seasons, but the air is dry and cold, and the indoor heating is "baked", the furniture is prone to cracks and partial fading, so moderate air humidity in the home is the key to furniture maintenance. Among them, many consumers have reported that the solid wood floor of geothermal heating structure will crack after many years of use. According to industry insiders, the interior of the first net will often retain a certain amount of moisture inside the solid wood floor, but in the winter geothermal In the case of drying, the floor loses water and shrinks, and the gap between the floors naturally increases. Therefore, appropriately increasing the humidity in the air in the home can effectively prevent the occurrence of cracks.
Cleaning furniture should pay attention to skills
Due to the dry climate in winter, the wood is more fragile, coupled with the heating of the baking, the moisture in the wood is largely lost, the texture becomes loose, and the solid floor or furniture is likely to be easily scratched during cleaning. Therefore, when cleaning, try not to use sharp cleaning tools to touch the surface of the wood. Also pay attention to the maintenance of furniture, do not let hard metal products or other sharp objects collide with the furniture to protect the surface from serious injuries. Wipe the furniture and simply wipe it with a wet rag. Instead, use professional furniture care oil. The first net decoration can lock the moisture in the wood, prevent the wood from cracking and deforming, and nourish the wood and prolong the service life of the furniture.